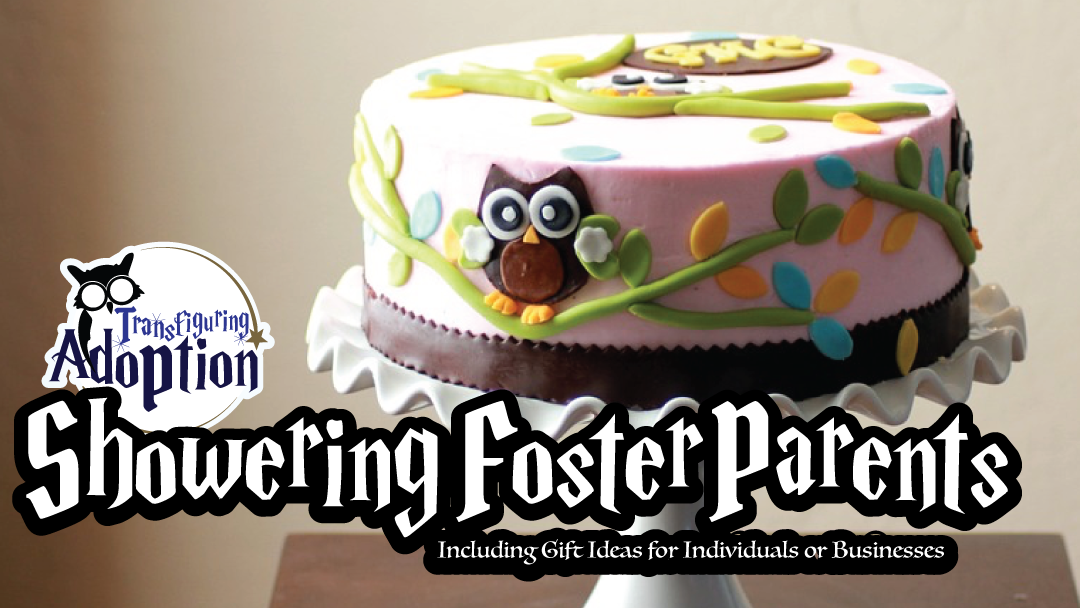 I recently went to the doctor for a check-up. As I was checking in and waiting in the waiting room, I was surrounded by glowing women with swelling bellies. For so many women who have chosen to become mommies through foster care, it was one of those moments that can bring up difficult and complicated emotions. Often our choice is not congratulated and celebrated by others in the same ways in which a pregnancy is. We dive head first into motherhood without being considered mothers. We see our parents get congratulated when siblings give birth or announce pregnancies but not when we bring children home. We attend countless baby showers for family or friends.
We Were Grateful for a Foster Parent Shower.
When Darren and I were getting ready for our first foster children, we were incredibly blessed by our friends who decided to organize a family shower for us. I am so thankful that we did not miss out on that experience. Friends shared in our joy and helped us begin our journey through this traditional rite of passage, but I have so many friends who have never been showered.
While a typical pregnancy comes with nine months to prepare for one child, becoming a foster parent means being prepared for a wide range of children at a moment's notice. It involves making costly changes to a home in order to be approved during the home study process.
Why Do Some People Disagree with Showering Fostering Parents?
Some people have qualms with foster parent showers. Here are a few and my thoughts on them:
"Most foster children do not stay."
This is true, but so many gifts can be bought for and stay in the home of the foster family. In fact, these gifts are multiplied! A typical household averages 2.1 children to enjoy their parents' home, while foster homes often revolving doors of dozens of children.
"The foster parents get paid for everything."
Oh, if only this were true!! I'll stay off this soapbox as it would encompass multiple additional posts, but suffice it to say that people pay more to board their dogs at kennels, and kennels do not attend court hearings, school meetings, multiple doctor and therapy appointments, purchase clothing, school supplies or toys, or deal with day in and day out the trauma these children have endured and the resulting chaos of behaviors and issues.
"A child being removed from their birth parents is sad and not to be celebrated."
A child being removed from their birth parents is an extremely traumatic loss that is to be grieved. The shower is not about that. A shower is to celebrate the individuals entering parenthood and that rite of passage.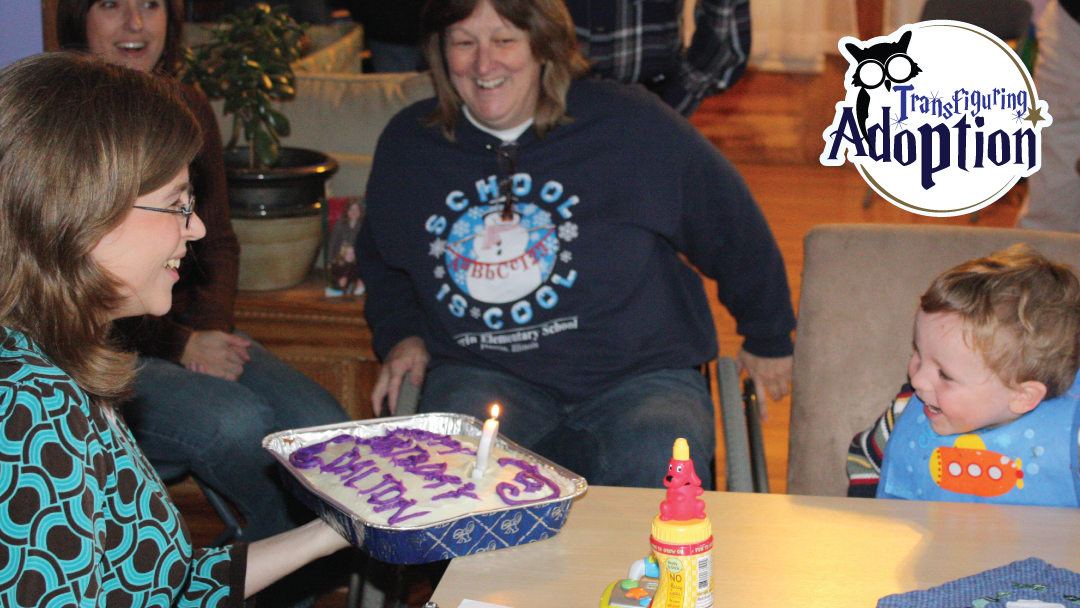 Gift Ideas:
The following gift ideas can be used for showers. This is also a good place for organizations or individuals who would like to help families get ideas. For example, the Transfiguring Adoption Elf Squad—a group of passionate individuals who desire to aid foster kids and their caregivers, are doing a nightlight drive soon to donate to foster homes to help kids who have endured awful things in the dark to feel some safety in their foster homes.
Disposable dinner ware to decrease stress and work when new placements come
Night lights and flashlights to help new placements of all ages feel safe
Home safety (to meet licensing requirements): Fire extinguisher (one for each floor), Carbon monoxide detectors, Outlet plugs, Cabinet locks; Fire ladders (one for each bedroom above the ground level)
Organization: File box, expanding accordian folders, notepads, calendars, memo boards
These new foster parents will be inundated with paperwork and will need lots of help in the area of organization!
Locking medicine containers (to meet licensing requirements)
School and art supplies
Board games
Yard toys and games
Photo albums or scrapbooks and supplies for the family to make a welcome book for new children to see when they come and for them to make books for the children who come into their home (often required by their agencies and called "welcome books" and "life books"-for the kids to take with them to look back and have a personal history as they would often otherwise have no way of knowing anything about their lives for the years lost in foster care)
Kid movies and CDs
Rocking chair
Kids' toiletries (adult equivalents for people being licensed for older children): toothbrushes, children's toothpaste, shampoo, baby wipes, sunscreen, night-time calming lotion, lice kits
Medical supplies: thermometer, First Aid kit, bandaids, fever reducer, medicine dropper and measuring spoons
Frames to put pictures in to make kids feel a part of the foster family (can be accompanied with gift cards for photo printing)
Family memberships to zoos, children's museums, etc
Waterproof mattress and pillow covers
Suitcases, backpacks, duffels for the kids' belongings (so they don't feel like trash having their belongings in trash bags)
Car/booster seats
Blankets and towels
Phone with prepaid minutes for birth family phone calls
Filled out background check form so you can be approved to babysit
Gift cards: children's clothing, restaurants, movie theaters family activities
Pampering and self-care items for the parents
Gift certificates for photo sessions
Resource books for the parents: Parenting the Hurt Child by Keck and Kupecky and The Connected Child by Karyn Purvis are both great places to start!
Books from our foster care book list!