What We Do:
Transfiguring Adoption develops media, resources, and tools that nurture growth in foster and adoptive children – strategically we focus on resourcing foster and adoptive parents.
---
Meet the Transfiguring Adoption Crew
Margie Fink: Executive Director margie@transfiguringadoption.com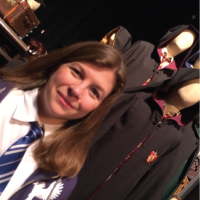 Margie received her degree in psychology and has worked in various social work capacities. Margie has been chosen in the past to speak on Capitol Hill about the Refundable Adoption Tax Credit. She is a witty foster/adoptive mom who is able to give kids from hard places loving structure while providing unbelievable homemade cooking. Margie co-founded Community Kids, a resource and networking 501(c)3 created to assist foster, adoptive, and relative caregiver families. Check Out: Wise Thoughts From A Foster-Adoptive Mom
Darren Fink: Program Director of Transfiguring Adoption
darren@transfiguringadoption.com
Darren received his bachelors degree in visual fine arts. Since university, he has worked varying graphic design and social media management positions. He's an imaginative foster/adoptive parent that can get children to go to bed by inventing a detailed story about small, friendly creatures living throughout the house that only come out at night. Darren helped co-found Community Kids, a resource and networking 501(c)3 created to assist foster/adoptive families.
---
Betsy Crockett: Blog Director betsy@transfiguringadoption.com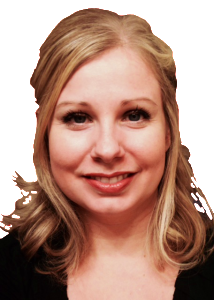 Betsy was born, adopted, and raised in central Illinois, and has lived there her entire life.  She is married to a very fantastic, understanding man named Lucas, and is a mother to her dream children: Eli, and Cailyn.  Her household includes two dogs, Cleo the papillon, and Jelly the pug, a bearded dragon named "The Doctor", a frog named Lazarus (who came back from the dead), and a fish.  When she isn't managing her "family zoo", Betsy volunteers with her church, and with Boy Scouts, and is an adoption advocate. Check out: Confessions of a Loyal Adoptee
---
Megan Sooter: Book Critic
Megan graduated from Tennessee Tech University with a degree in Elementary Education in 2011. She is married to Ben and has two beautiful children (one through foster/adoption and one homegrown). After fostering, Megan was a foster parent trainer for two years. She has a heart for pregnant/parenting teens in foster care, as well as helping encourage and empower foster and adoptive families. She also enjoys advocating for children diagnosed with Neonatal Abstinence Syndrome (NAS). Megan is an avid reader and loves learning. When not curled up on the couch with a good book, she can be found living the whirlwind life of a mom with two small children.
---
Volunteer Staff
Rachael Rathe: National Volunteer Coordinator
rachael@transfiguringadoption.com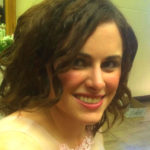 Rachael received her bachelors degree in Psychology with a minor in Child & Family Studies from University of Tennessee Knoxville in 2013 & has since worked in various roles in the mental health and social work fields. Rachael currently works in foster care & adoption assistance roles and enjoys volunteering with Transfiguring Adoption with her husband & daughter in her free time. She is a loud & proud geek that would gladly go to Hogwarts with her cats, Fergus and Tabitha, if given the chance.
---