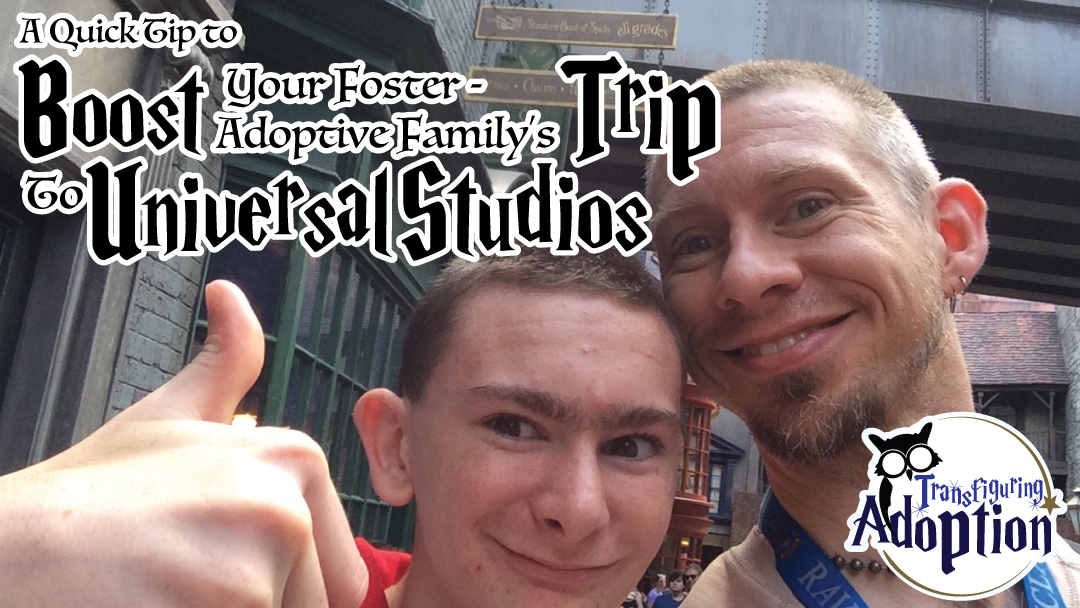 Take the Trip from Fun to WOW
We took our first trip to Universal Studios Orlando after all of our children had been adopted from foster care. I remember asking people how we could make this adoption celebration special. I actually got this response a lot:
"A trip to Universal Studios is special all by itself."
Yes. Yes. I understand that a trip to Universal is amazing. However, these are my kids. They have been through all sorts of abuses and neglect. They waited for years in the foster care system to officially be put into their forever family. This needed to be a celebration where the kids felt like they were the center of the world.
There are many things that we can tell your foster-adoptive family about to make your first trip a memorable one. However, when your family is trying to be budget conscious, you want to find those special touches that are:
Complimentary
Personalized
Actually is a Souvenir of the trip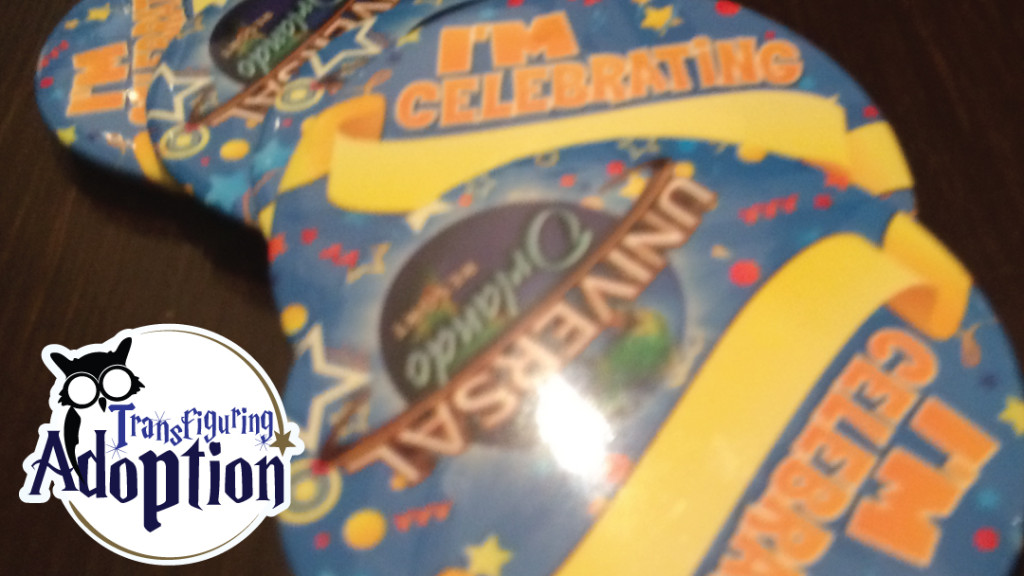 Complimentary Pins
While these badges are not a secret, they are not openly advertised by Universal Studios that we have seen. There are two types of complimentary badges:
General Celebration
Birthday Celebration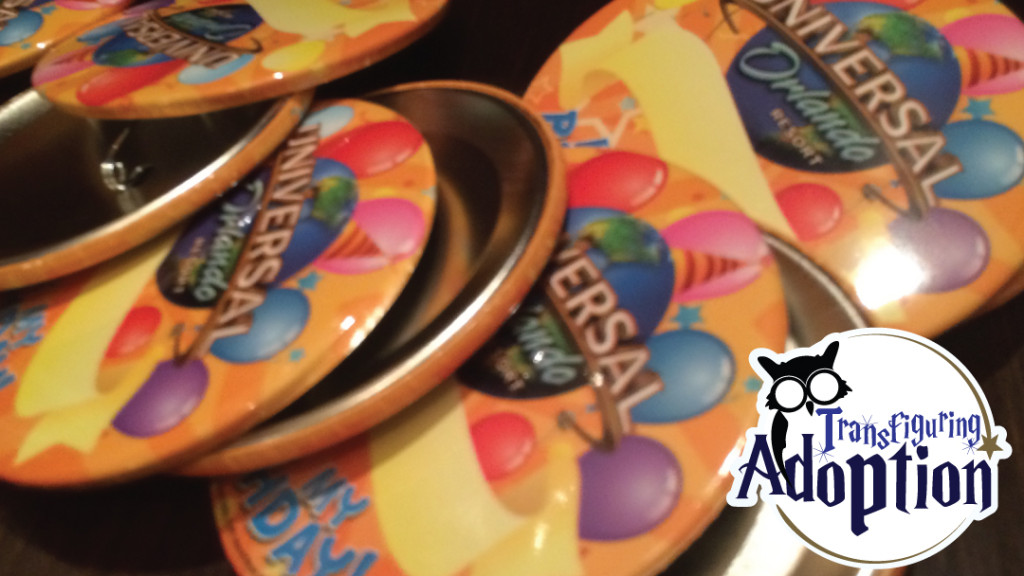 Here's the deal. All you have to do is simply tell a staff member what to write on the pin and viola – you have an instant souvenir that you can wear around the park. As an added bonus, don't be surprised if staff members around the park read your badge to offer congratulations or happy birthday.
Where can you obtain these pins?
Definitely:
Customer Service – Universal Studios Side
Customer Service – Islands of Adventure
Possibly:
The main gift shops by the front of each park
Quality Quidditch Supplies in Diagon Alley (only witnessed them there once)
The Blue Man Group Kiosk close to Jurassic Park in Islands of Adventure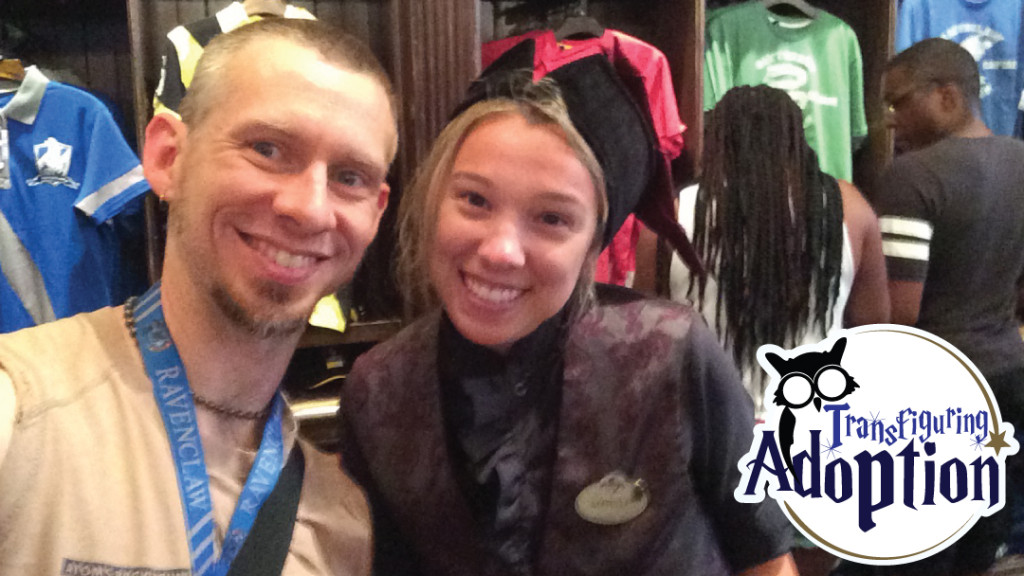 How will you personalize your pin?
Adoption Day
Jan's 1st Visit
9th Birthday
Foster Family
Email us or comment below for more suggestions or tell us how you made your trip to Universal Studios.