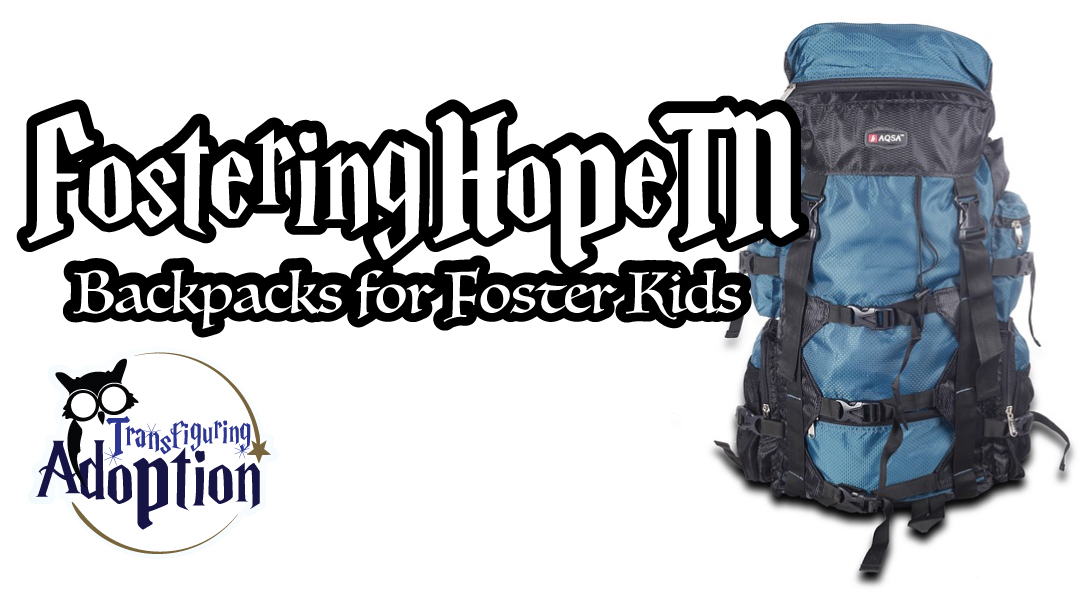 Fostering Hope is a nonprofit in East Tennessee begun by Chante Hensley and her family in 2013 to provide resources and support to foster children and their families. Their largest project supplies backpacks or suitcases of hygiene products, school supplies, and comfort items (a blanket and teddy bear) to foster children.
Laid Out Like Trash
Chante, who previously worked as a social worker in Massachusetts, was inspired to start this service after going to pick up a foster child and move her to an adoptive home. When Chante drove into the neighborhood, she was shocked to see the child sitting in the cul-de-sac with her belongings in a trash bag. It struck Chante that the child looked like she'd been laid out by the street like trash. She came to see that this child represented the hundreds of thousands of foster children around the country being moved around from home to home with what meager belongings they had in trash bags, making them feel worthless and like they themselves were nothing more than garbage.
The bags Fostering Hope TN give to the foster children of East Tennessee offer love, self-worth, and hope. Watch as Margie Fink, cofounder of Transfiguring Adoption, interviews Chante about what they do and why.
Ways You Can Be Involved:
Donate supplies
Help stuff bags
Serve at their annual picnic or Christmas party
Spread the word about the need and what Fostering Hope does
Contact Fostering Hope TN
Facebook: Fostering Hope TN Facebook
Email: info@fosteringhopetn.org
Website: www.fosteringhopetn.org
Phone: 865-466-7513

Other Organizations Providing Backpacks, Suitcases, or Duffel Bags
Fostering Hope TN is an organization local to Knoxville, TN, so what if you don't live nearby and would like to help a similar organization or need a similar service? I'm working to compile the following list of local and national organizations providing backpacks, bags, or luggage to foster children. Have one to add?
International:
National:
California:
Florida:
Georgia:
Idaho:
Kansas:
Massachusetts:
Michigan:
Missouri:
Nebraska:
New York:
Ohio:
Oklahoma:
Rhode Island:
South Carolina:
Tennessee:
Karry 4 Kids (Anderson Co.)
Texas:
Virginia:
Washington:
Wisconsin:
MOST – My Own Special Tote (Sheboygan Co.; Contact 

Ashley Denee Godbee on Facebook)