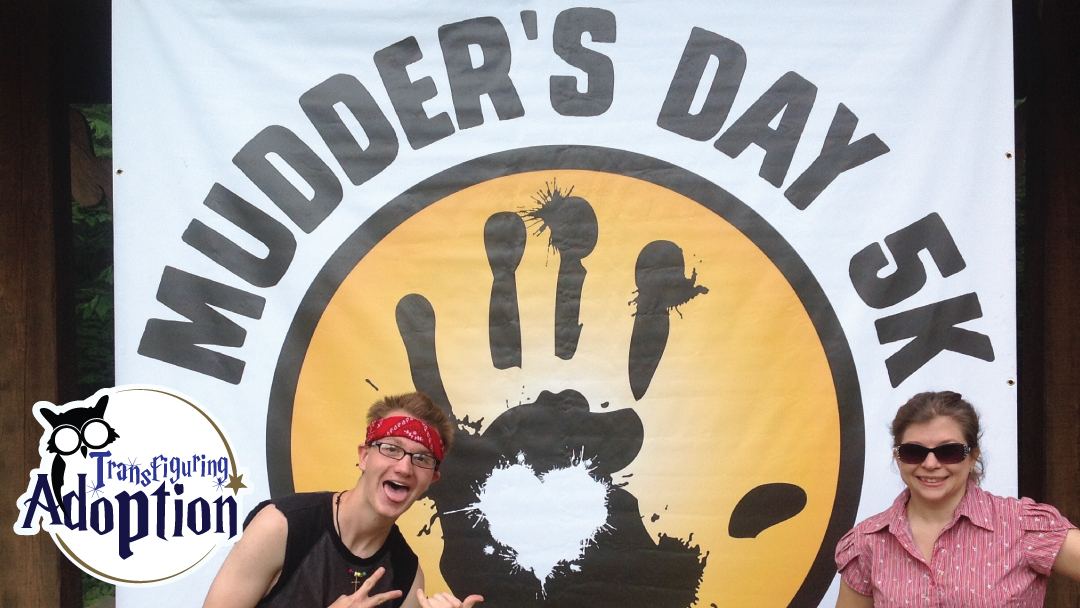 A Campground Serving Families
Last month our family went to an open house at Camp Montvale, a gorgeous campground owned by Harmony Family Center. We spent most our time by the 155,000 gallon swimming pool in the foothills of the Smoky Mountains connecting with other foster and adoptive families and making new friends. Camp Montvale has become a beloved place in our family after we first experienced its magic during an adoptive family camp there in the summer of 2014. We are eagerly awaiting our second family camp there as well as our kids beginning regular equine therapy on the property. I cannot express enough what this campground and its facilities, programs, and staff mean to every member of our home.
Mudder's Day Madness 5K
Due to the preciousness of the staff of Harmony and the significance of Camp Montvale, our family wanted to attend Mudder's Day Madness at the camp this past May. This 5K is quite the event. Not only will runners have a blast through this gorgeous scenery and getting drenched in muddy obstacles, but other family members will have quite an exciting time as well.
While runners are competing family members can take part in:
Activities such as basketball, hula hooping, etc.
Order some food and eat on the beautiful grounds
Grab some ice cream
Check out the products that the race vendors are showing
Race Participants will experience:
Various obstacles such as a slide, tunnels, etc.
Awards and trophies
Mud, mud and more mud throughout the course
Our whole family wants to run it next year to help raise funds for a place that does so much for so many adoptive families looking for hope, connection, and healing. Check out this video of the awesome Mudder's Day 5K and then be sure to join in this race in 2016. (It always takes place the Saturday before Mother's Day.) Better yet, run their Trots and Brats 5K Trail Run on October 3, 2015, first! Register here.
Learn more about Camp Montvale on Harmony Family Center's website at http://harmonyfamilycenter.org/montvale/.