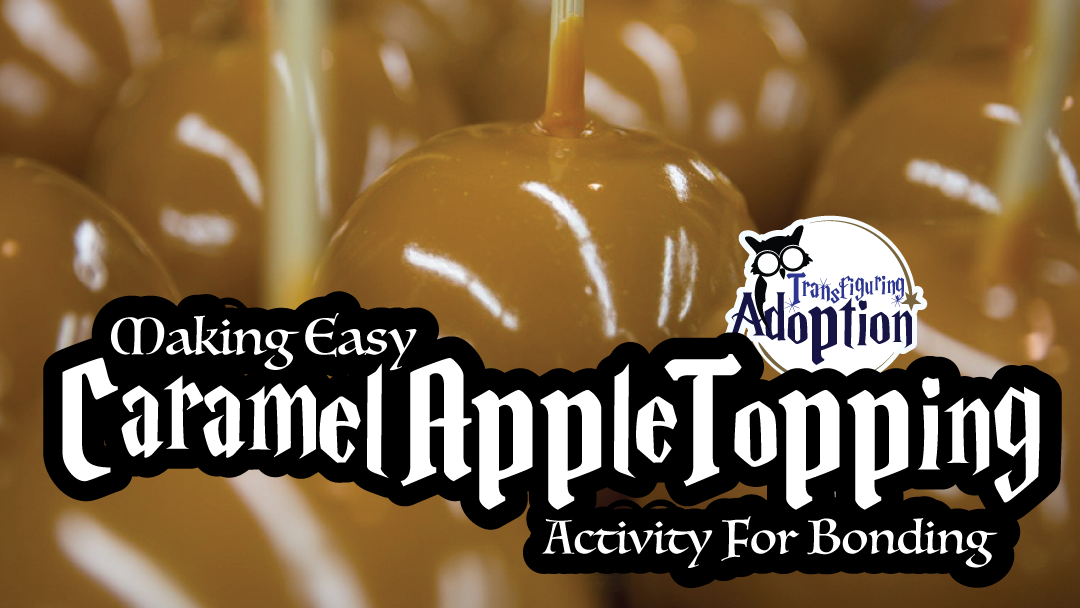 It's the time of year for apple treats. Instead of dipping apples in caramel I like this easy topping. The recipe was shared with me by a cousin many, many years ago and is simple enough for children to help prepare.
---
Easy Caramel Apple Topping
Ingredients:
8 ounces cream cheese
½ cup granulated sugar
1 ½ cups brown sugar
2 teaspoons vanilla
Preparation:
When cream cheese is room temperature, mash it and blend it well with sugars and vanilla.
Blend until smooth and creamy.
Refrigerate.
Spoon over sliced apples.
Then you may also sprinkle with mini chocolate chips and/or chopped nuts to make a very delicious fall treat.


---
A Lesson From Apples About A Child's Hurts
While slicing apples from the apple tree in our backyard for this treat I have noticed that the apples all look good on the outside, but often when cut into they can reveal bruising (because sometimes they are dropped as we are picking them).
This reminds me that while children may look normal and healthy on the outside, just as the apples appear perfect on the outside, there may be "bruises" and "hurts" on the inside caused from traumatic situations from the past, especially for foster/adoptive children. This has led me to be much less judgmental and more tolerant of the behavior of children I encounter in the grocery store or restaurant, etc.
There is no way of telling what these children have endured in the past or what medical situation they may be wrestling with such as sensory issues, autistic tendencies, etc. They all need our love and understanding.
Bonding While Baking
Make a conscious effort to compliment your child at least five times while preparing this treat.
Go one step further & stop yourself from being critical of your child five times during this activity.
---