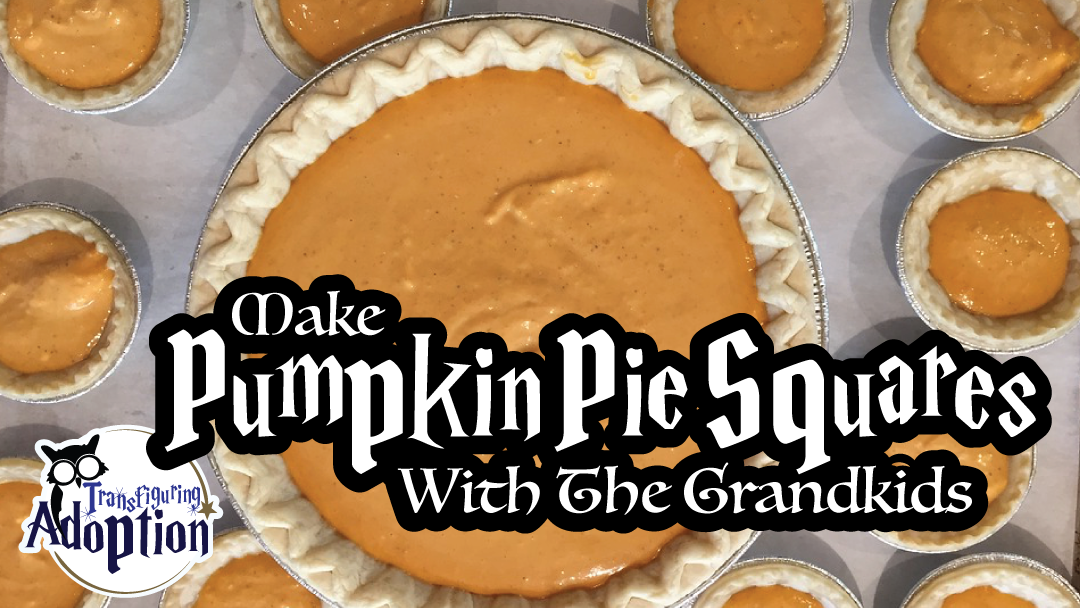 Happy Thanksgiving! Do you have pumpkin pie for dessert at your Thanksgiving Feast? Because Grandma's patience isn't as great as it used to be, helping little ones roll out a pie crust is not a good option I fear. Here is a delicious option to the traditional pumpkin pie. I believe I found this recipe probably over 30 years ago on the back of a Libby's pumpkin can or in a Libby's ad in a magazine, and it is still a favorite of mine.
---
PUMPKIN PIE SQUARES
Makes 2 dozen.
Ingredients
1 cup sifted flour
½ cup quick cooking rolled oats
½ cup brown sugar, firmly packed
½ cup butter
1 (1 lb) can pumpkin (2 cups)
1 (13 ½ oz) can evaporated milk
2 eggs
¾ cup sugar
½ teaspoon salt
1 teaspoon ground cinnamon
¼ teaspoon ginger
¼ teaspoon ground cloves
½ cup chopped pecans
½ cup brown sugar, firmly packed
2 tablespoons butter
Preparation
Combine flour, rolled oats, ½ cup brown sugar and ½ cup butter in mixing bowl.
Mix until crumbly, using electric mixer on low speed.
Press into ungreased 13 x 9 x 2" pan. Bake at 350 degrees for 15 minutes.
Combine pumpkin, evaporated milk, sugar, salt and spices in mixing bowl.
Mix well. Pour onto crust.
Bake at 350 degrees for 20 minutes.
Combine pecans, ½ cup brown sugar and 2 tablespoons butter.
Sprinkle over pumpkin filling.
Return to oven and bake 15 to 20 minutes or until filling is set.
Cool in pan and cut in 2" squares.
Serve with a dollop of whipped cream if desired.


---
Thankfulness Practice and Game
Of course, while helping the grandchildren mix this up it is a good time to express to them how thankful I am that they have been brought into our lives. We can also take turns telling of all the blessings of this past year. Even though there may have been many trials in the past, it is important to help these grandchildren see that we always have many things to be thankful for.
Possibly make a game out of giving thanks. While you prepare the pumpkin pie squares, start a list of things you are thankful for. Take turns writing one item down on the list. A person wins when the other person cannot think of anything else they are thankful for. Possibly the winner gets to taste the first square when they are finished – or maybe they get extra whipped cream on top.
It's a simple activity but it truly helps everyone involved to practice being thankful. It helps to give a more positive perspective and may just give everyone a break from the toils and troubles of life.
Have fun!!
---