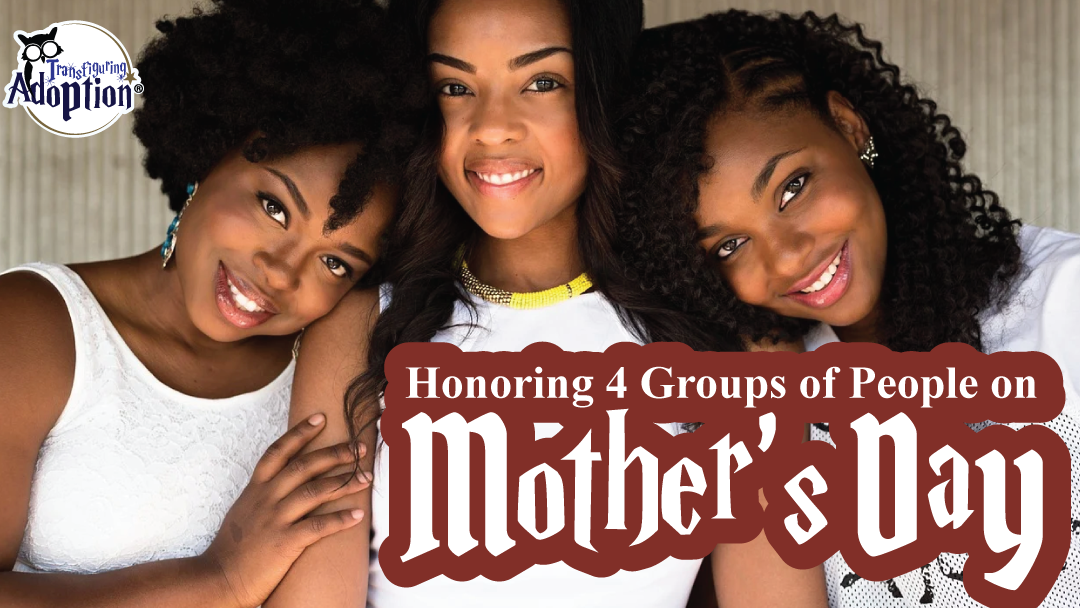 I would like to honor four groups of people this Mother's Day. You are all special, important, and cared for.
1. I honor all those women who long to parent.
I know how painful today is for so many of you! My heart beats for all of you who have miscarried, those who are waiting for foster or adoptive placements, and those whose life situations (infertility, divorce, illness..) have prevented you from achieving your dreams of parenthood. I spent so many Mother's Days in your shoes.
2. I honor all the women who have mothered and lost a child(ren).
I honor women who had foster children return home, whose birth children were removed from their homes, those who chose to place a child for adoption, and those who have lost a child to illness or accident. May you find peace and comfort today. I hope you don't feel alone in your loss and grief because you are not! May there be someone in your life who understands and loves on you today.
3. Happy Mother's Day to all the women who are mothering a child.
Whether you are mothering a birth, foster, adoptive, or relative child or any other child in your life, I honor you. Maybe you have stepped up and mothered children who don't live with you (neighbors, children's friends, students, and so on)! May you have a wonderful day and enjoy an activity you like, be pampered in some way, and may your children make today just a little easier than usual. I know I dream that my four adopted children may argue a little less, be a little more helpful, obey the first time…these would be the ultimate gifts to me!
4. Finally, I honor all the children (little or grown) for whom this holiday is painful.
Though my mother is still living, my father died when I was 11. Not just that, I lost both of my grandfathers within a couple years of my father. I spent a decade without a father or grandfather to celebrate with, until I got married and was able to celebrate with my father-in-law. Many of you are grieving the death of mothers in your life, and this day represents much loss for you.
Others have mothers who are still living but who aren't a part of your life. Still others, like foster or step-children, feel the conflict of more than one mother in your life and feel your loyalties torn. I realize today may be hard for my children in this respect. We will take some time this Mother's Day to call their biological moms and wish them Happy Mother's Day. I will give them grace and look beyond any behaviors to the needs underneath and be sensitive to big feelings and emotions which they may or may not understand.
---