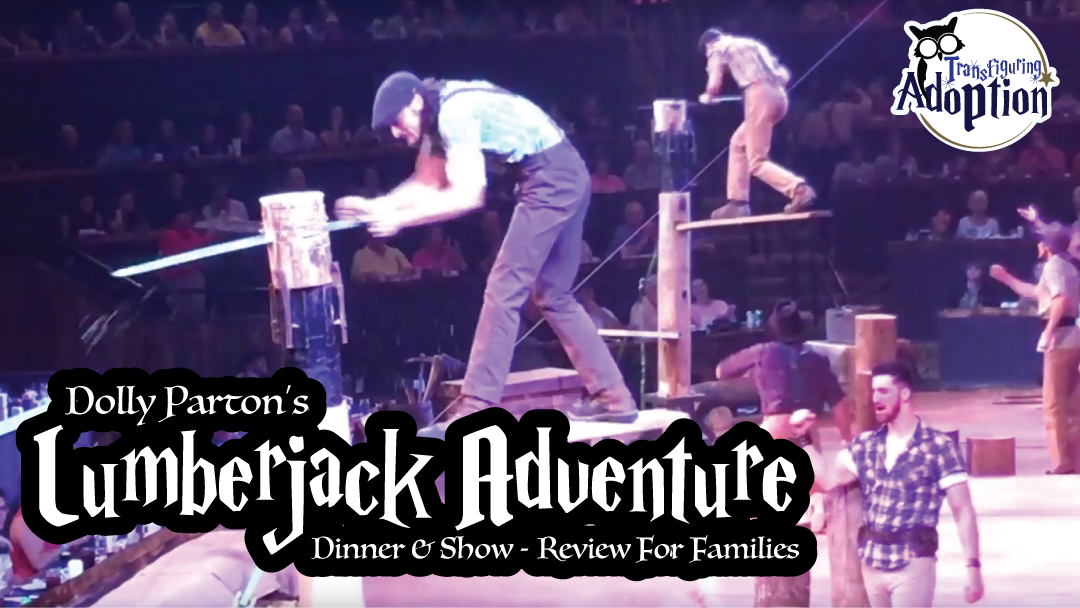 Should Your Family Plan This Trip?
As with any of our trip reviews, we believe that YOU have to make that decision for your family. However, our corresponding video is intended to show you what Dolly Parton's Lumberjack Adventure has to offer. We will state that our adoptive family visited the destination a few weeks after it had opened. The venue appeared to be clean and well staffed. The entertainment, restaurant and facilities as a whole appeared to be well executed.
Here are some of our thoughts for families (especially foster and adoptive families):
Things to Watch Out for:
Lots of Sensory Input
Amongst the music, special effects, lighting, staff and actors rushing around, you're senses will be bombarded during this event. However, our experience found our child did not meltdown but quite the opposite. The child was completely enthralled with everything to the point that the child barely ate their meal because they were so into the performance.
Price
This is more than likely not an adventure for a large family on a budget. However, we will note that this is a dinner AND show. The pricing is comparable to a show that you might experience in the Pigeon Forge, Tennessee area – it's nice with this venue that you also get a meal.
Strong Points:
Friendly Staff
The staff were absolutely amazing and engaging with our family. They were very attentive to our needs and made sure that we were comfortable and entertained.
Food and Drinks
You can see some of the meal we enjoyed at this venue from our YouTube video above. We found the food to be excellent. Our kids also enjoyed the meal and there were no complaints from picky eaters. The portions were quite large – you won't leave this venue hungry unless you do so on purpose.
We also found that the souvenir glasses/mugs were reasonably priced and made great items to take home so the kids could remember their trip.
How Was Your Experience?
Comment below and let us know your advice or suggestions for helping foster or adoptive families in visiting this venue.
---
*Note: Transfiguring Adoption is grateful to a donor/fan that made this trip and review possible. If you would like our crew to review a trip destination in your area, please contact:
[email protected]