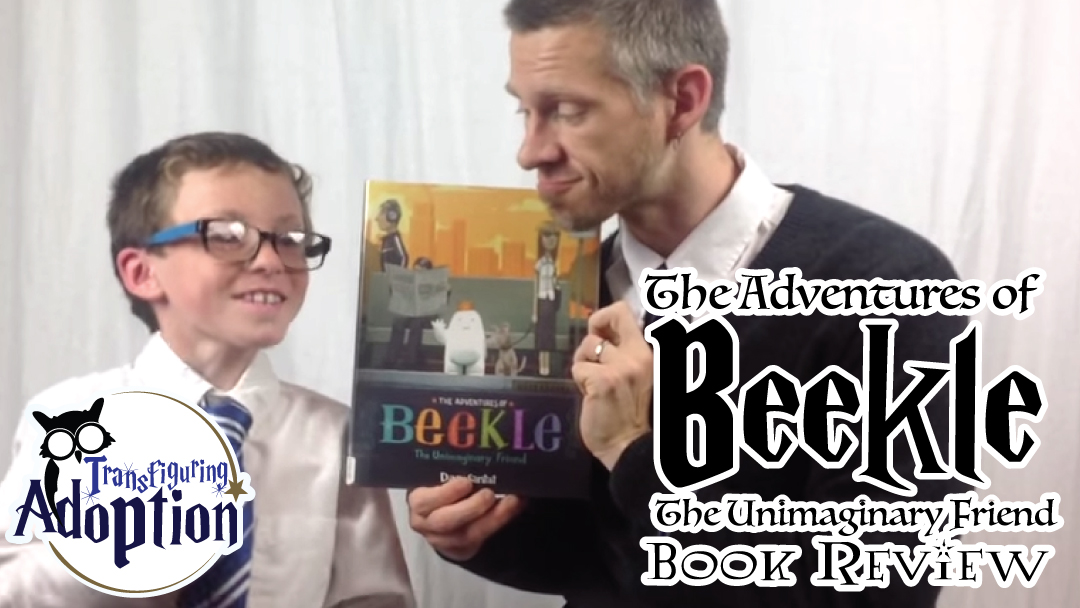 From the Cover of The Adventures of Beekle The Unimaginary Friend by Dan Santat:
This magical story begins on an island far away where an imaginary friend is born. He patiently waits his turn to be chosen by a real child but when he is overlooked time and again, he sets off on an incredible journey to the bustling city, where he finally meets his perfect match and – at long last – is given his special name: Beekle.
Grade:
Transfiguring Adoption gave this book 4 out of 5 Hoots based on it's usefulness to foster and adoptive families. [Learn more about our Hoot grading system here.]
What Our Family Thought:
The Adventures of Beekle The Unimaginary Friend is a story about an imaginary friend that is waiting for a home and his real child. It's hard to say who enjoyed this story more in our family – the kids or the adults. We felt that Dan Santat's illustrations were everything you would want to compliment the plot of a great children's story. Our family felt that this book would be great for foster and adoptive families both to add to their libraries. Foster children should be able to relate with Beekle's longing to have a home and feel special. Children adopted out of the foster system or internationally might relate the subtle awkwardness of being in your new home. Overall, this book is a fun and light-hearted read that could be used to bring about healthy conversations at home. Make sure to capture the imagination of this book on the shelves of your home library.
Buy It Here and Help Support Transfiguring Adoption:
Discussion Questions for Your Foster Family:
How did Beekle feel when others were picked over him?
What was strange about the real world?
What did/do you find strange about your present foster home?
What feels good about your present foster home?
(Optional) Do you ever get worried that you'll never have a forever home? Why?
Discussion Questions for Your Adoptive Family:
What did you find strange or weird about your adoptive family at first?
What does your family do together that is fun or makes you happy?
What are some adventures that your family has experienced together?
*Parents: Transfiguring Adoption creates the discussion questions to be discussed and read together with your kids. We assume that parents will determine which questions are too deep or emotionally too hard for their kids to discuss. We always welcome feedback to improve our questions.*