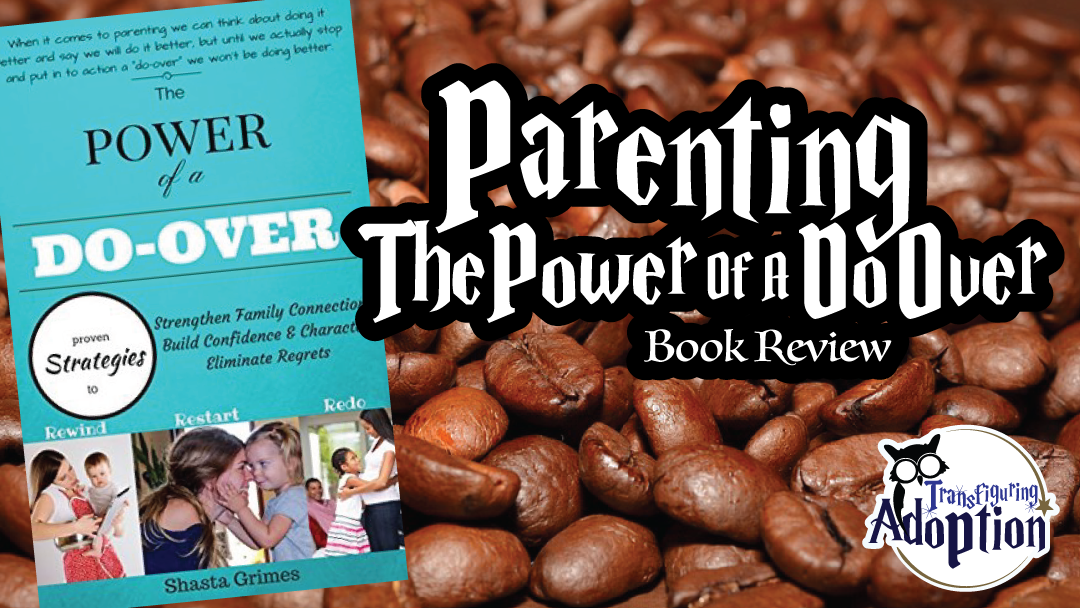 From Amazon – 

Parenting: The Power of a Do-Over: Strategies for Parents to Strengthen Family Connections, Build Confidence and Character, and Eliminate Regrets 

by Shasta Grimes:
"Do you ever look at your children and struggle with regretful feelings?
Do you wish you could go back and change the way you responded in certain situations?  Are you wondering if you're being the best parent you can be?

Learn how to not just say you're sorry when your actions or reactions hurt your child but how to Rewind, Restart and Redo. The strategies listed in this book will help you connect with your child, open lines of communication, help heal old wounds and keep new ones from being created.

We can think about doing it better, or say we will do it better, but until we actually stop and put in to action a "do-over", chances are you will simply repeat the offensive behavior instead of putting into action a new behavior. I know this because I do this.

Here's a Preview of What You'll Learn

Yelling and Screaming – This chapter covers strategies to decrease yelling and increase conversation in addition to offering practical do-over scenarios that you can implement with your own family.

Time – Ideas for finding time to focus on your child and making up for time that's already been lost.

Praise – Did you know there is a wrong way to praise? Who knew?! Praise is necessary but only proper praise will create positive results. Learn how to praise effectively and how to go back and praise correctly when you find you have missed an opportunity.

Consistency – Life is full of inconsistencies and uncertainties but children thrive and depend on stability. This chapter will help you find ways to become more consistent in addition to going back and reestablishing the expectational foundation you want your child to be able to trust and stand firm upon.

All of these will have strategies to stay calm and move on as well as tips on how to rewind, restart and redo in an effort to heal old wounds."
Grade:
Transfiguring Adoption awarded this book 4 Hoots out of 5 based on how useful it will be for a foster/adoptive family. [Learn more about our Hoot grading system here]
What Our Family Thought:
The target audience is all parents, so this book is not specific to foster or adoptive parents. The author, however, is an adoptive parent who was in foster care herself as a child and was adopted. I learned of this book when Shasta posted about it on a Facebook group and offered it for free for one day when it first was released.
Researchers who have worked with foster and adoptive children, like Dr. Karyn Purvis, talk about the importance of having children practice behavioral re-dos after messing up. Re-dos are far more effective than punishment, consequences, or lectures in correcting undesirable behaviors because they create what's referred to as "motor memory." Shasta Grimes takes this same principle and implements it to correct her own mistakes in parenting and connecting with her children.
Foster and adoptive children need us as parents to model good behavior and working to be better. The Power of a Do-Over is a very quick, easy read with practical advice. While it could use some editing for typos, it has a low price point and is written by someone whose voice we should all listen to and support as foster care and adoption communities. I recommend it to all parents who want to avoid parenting regrets, wishes, and "should've"s.
Buy From Our Links and Support Transfiguring Adoption:
It's Your Turn:
Which parenting problem do you struggle with the most: yelling and screaming, time, praise, or consistency?
What tips do you plan to implement immediately?
What tips may you struggle to implement?