Entertainment Power (The LIVE online Workshop)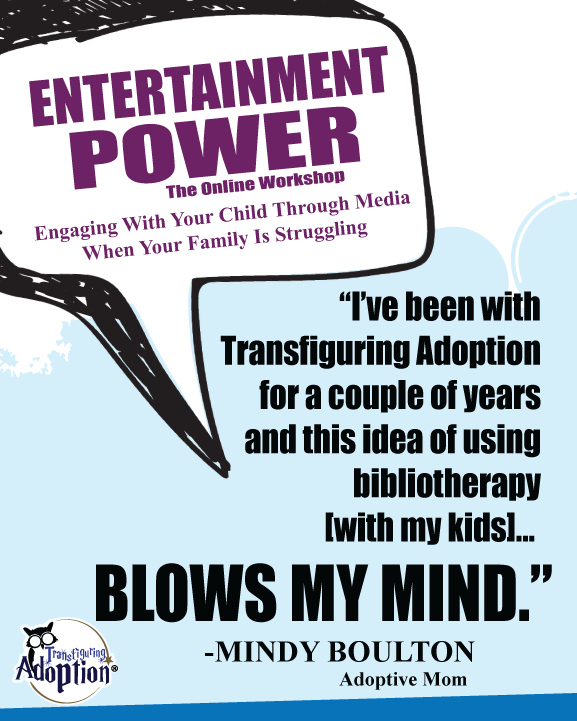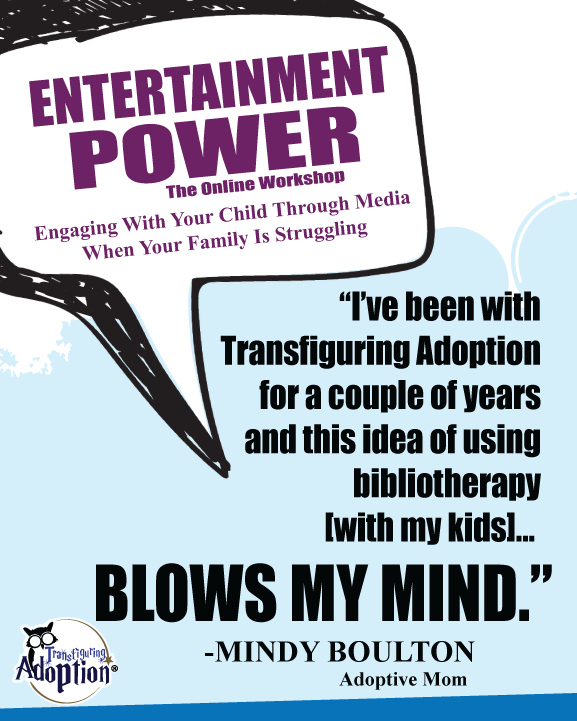 *A one-time sign-up fee of $3.00 will be added to your first payment total.
September 1- 2, 2021 (Tentative)
12:30pm EST Daily (60 Min. Modules)

---
5 live online module courses (Recordings of modules available to view up to 7 days after the workshop)
September 1 - Modules #1-3
September 2 - Modules #4-5
Digital workbook
One complimentary month Transfiguring Adoption's Media Review Service
Certificate of completion (upon request)
---
During this workshop parents and professionals will be given an overview on how to effectively utilize books, video games, and movies to help ensure the social-emotional health of children. Participants will learn how to use media to nurture children who are coming from traumatic backgrounds.
Throughout the course involved persons will learn how various situations in our current world can traumatize children and negatively impact their daily lives. Members will study an overview of how using movies, books, and video games can help caregivers process trauma. Afterwards participants will be shown how to not only identify harmful trauma trigger within media but learn a suggested process for them to employ the knowledge they have learn to effectively help children heal. **The final module of the course will be a practical where participants will be able to utilize the processes taught throughout the course.
This LIVE online workshop will be completed through an online ZOOM meetings, which will be recorded and posted to a private Facebook group page. Member may watch modules they missed or would like to review up to seven days after the workshop in the Facebook group page.
Questions? info@transfiguringadoptoin.com
---
Registration will close soon

** In order to effectively complete the final practical module members will be asked to watch an assigned movie and use the movie review created by the Transfiguring Adoption movie review team. During one of the online modules participants will be given a coupon code to get access to Transfiguring Adoption's Media Review Service for ONE complimentary month. This will allow members to download the necessary review guide to successfully complete the practical. Participants can cancel this complimentary subscription at any time before the one month is complete and enjoy the access to the full database of media reviews and discussion guides. If participants would like to continue using the service to connect with their children, they will be automatically charged $12/month after the complimentary period is over.