---
The Adoptive Parent Award
While many in the general public tend to focus on the creation of a family when an adoption occurs, there is also loss/grief that is entangled in the process. Transfiguring Adoption wants to honor those adoptive parents who recognize this and strive to walk their children through processing their life events in a creative, loving and therapeutic ways. The Chris Rankin Award for the Best Adoptive Parent seeks to bring attention to these parents and encourage those who are striving to journey with children.
---
Timeline
Nomination Period: October 4 – October 15, 2021
Finalists announced and public voting opens: October 18, 2021
Last day to vote: October 24, 2021

Winner Announced:

 October 30, 2021
---
ABOUT THE AWARD NAME
Chris Rankin is an adult adoptee and actor who was adopted as an infant.
He was 16 years old when he sent off a letter asking for an audition to play Percy Weasley in "Harry Potter and the Philosopher's Stone". He went on to play the role for 11 years.
Transfiguring Adoption chose to name this annual award after Chris due to his passion for wanting other adoptive children to have a successful future.
You can read a brief blog on Chris' thoughts on [adoption here].
---
The Prize:
Special Award Engraved With The Winner's Name

Transfiguring Adoption Books

AND MORE!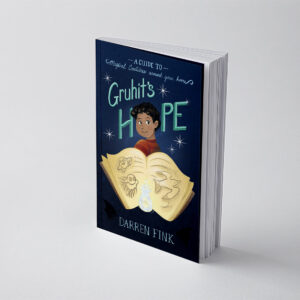 ---
About the Contest:
Nominations for the Chris Rankin Award for Best Adoptive Parent are open to the public (form at top of page). Please note that nominees may be single parents or a couple.
Transfiguring Adoption leadership volunteers from across the U.S. will review the nominations and select three finalists to advance to the public voting phase. Public voting happens the second half of October and Nominators will be charged with getting people to vote for their nominee. The winner will be announced the 30th of October and will be featured in media releases and receive a special, personalized award and a Transfiguring Adoption gift package. All of our finalists will, of course, receive some awesome Transfiguring Adoption swag.
Winning Qualities
A strong nomination will provide great examples of these qualities shared by successful adoptive parents:
Accepting Imperfection
No parent is perfect. A great adoptive parent accepts this, owns up to their mistakes and learns from them.
Advocacy for Child
Many of us dislike conflict. Many of us have overbooked schedules. Great adoptive parents will do what it takes for the best interest of their adoptive child.
Continuous Learning
Parenting a child from a traumatic background is "different" from traditional parenting. A great adoptive parent is continually trying to learn more about how to help children coping with difficult pasts.
Willingness to Change
A great adoptive parent is adaptable and willing to change how they parent in order to do the best for their child.
Creative – Think Outside the Box
A great adoptive parent needs more tricks up their sleeve than "traditional" parents. They use special games, activities, or bedtime books to help their child(ren) to thrive.

---
SPECIAL THANKS FOR OUR PRIZES: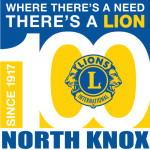 ---
Transfiguring Adoption is a 501(c)3 organization. This contest does not discriminate against person due to race, gender, religion, etc. The staff and volunteers of Transfiguring Adoption reserve the right to disqualify a nomination/entry for any reason for which they see fit.
---